April 26, 2018
Try These Delicious Spinach Wraps – Step To Health
The best way to take advantage of the benefits of this green leaf vegetable is to prepare some tasty spinach wraps. In this form, it makes it easier to eat vegetables and, we can even include them in our kid's meals.
Similar to many green leaf vegetables, spinach is rich in vegetables, iron, calcium and fiber, which greatly benefits the immune system.
Spinach can be eaten raw or cooked. The important thing is that, before eating them, you wash both the leaf and the stalk very well. To eliminate any type of impurity or pesticide residue, and any other substances, we recommend submerging them in water with vinegar for a couple of minutes. 
To preserve their color after cooking them, they should be cooked in boiled water with salt, for no more than 5 minutes. Spinach's color is a product of its chlorophyll concentration, which purifies the blood and eliminates toxins. Also, its consumption increases red blood cell production.
Four different ways to prepare spinach wraps
Spinach are a natural source of energy, which is why it is always included in weight loss diets and in different training plans. Its versatility makes it easy to include it in different recipes. As we continue, we will see some very quick and simple recipes.
Flourless spinach omelettes
Ingredients
1 pinch of salt
1 pinch of pepper
4 egg whites (200 g)
1 large head of spinach
Preparation
Wash the spinach well and separate the leaves from the stalk.
Cut the leaves into small pieces.
With a blender or processor, mix all of the ingredients until you have a light paste.
In a hot sauce pan, previously coated with oil, pour a large spoonful of the spinach mixture until it makes a kind of cake like shape
Cook one side well, then flip it to cook the other side
One cooked, spread it out on a plate and fill it with salted vegetables or chicken strips.
To wrap it, fold the bottom half of the omelette towards the center, and then each side up.
You can make as many wraps as you want or need (depending on the number of people who are eating them).
Spinach wrap with vegetables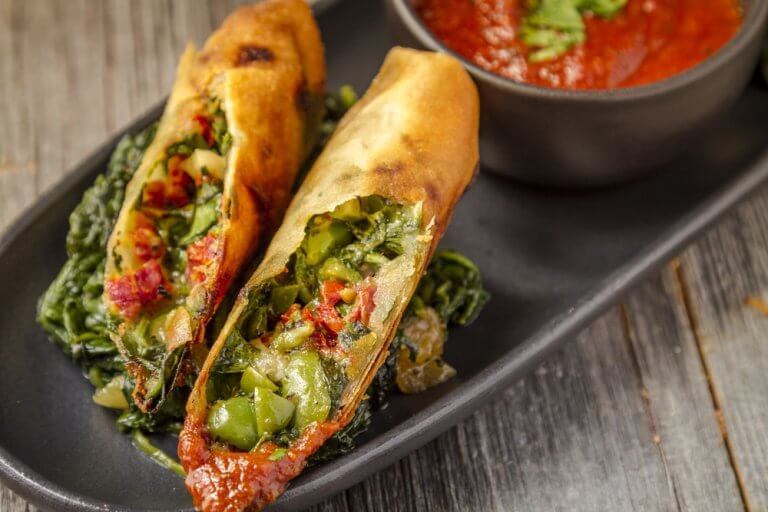 Ingredients
1 hard-boiled egg
1/2 avocado (50 g)
1/2 carrot (10 g)
1 small pumpkin (150 g)
1/2 salad tomato (20 g)
2 large spinach leaves
Salt, pepper and olive oil to dress (to taste)
Preparation
Wash the spinach leaves well and let dry. Cut the pumpkin and the carrots into small strips. 
Put in a sauce pan and season with salt, pepper and olive oil.
Spread the spinach leaves out on a plate or tray. In the middle of the leaf, place the carrot and pumpkin strips.
Add the egg, avocado and tomato, cut into small pieces.
Dress with salt, pepper and olive oil. You can also substitute this for commercial dressing, preferably organic.
Fold the bottom of the leaf upwards and wrap the filling with it, until you make the wraps. They should be pretty tight to keep anything from coming out.
Make as many spinach wraps as you need, serve and enjoy. 
Protein spinach wrap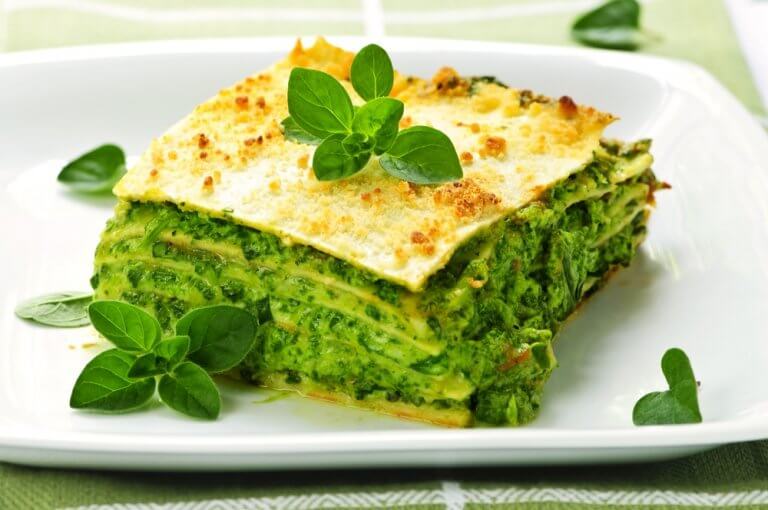 Ingredients for the omelette
1/2 cup of milk (150 ml)
2 large heads of spinach
2 tablespoons of beaten eggs or cream to make the omelette (100 g)
Ingredients for the filling
1/2 carrot (10 g)
1 piece of cucumber (10 g)
150 g of cooked chicken breast
Preparation
After washing the spinach leaves well, cook them for about five minutes in boiling water with salt.
Strain, let them cool and crush them into the milk and protein until you have a thick paste. 
In a hot sauce pan, spray some oil and pour a scoop of the prepared mixture to make the omelette.
Cook both sides, until it has an attractive, golden color.
For the filling, chop up the cucumber, the carrot and the chicken. Place them in the center of the omelette and roll until you have a small, compact bundle.
Once you have dominated the technique, you can make as many wraps as you would like. 
Spinach rolls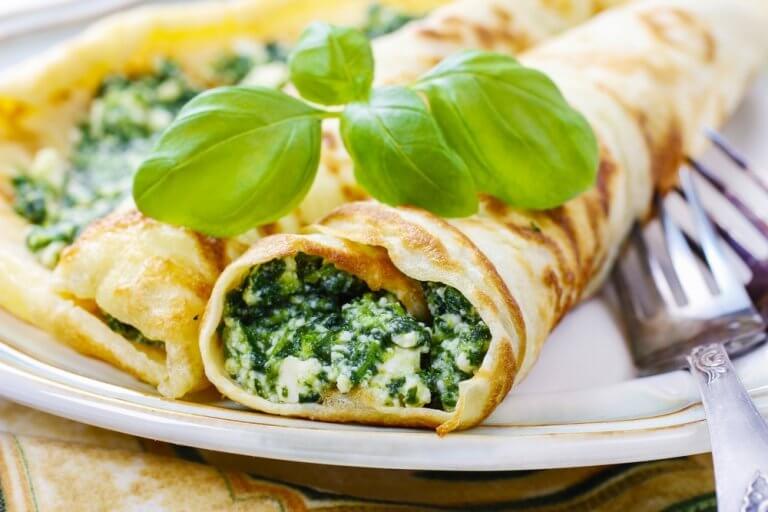 Ingredients
1/2 avocado (50 g)
150 g of natural tuna
1 piece of cucumber (10 g)
2 large spinach leaves
Dressing of your choice (salt and oil, or a vinaigrette) 
Preparation
Wash the spinach leaves well, let them dry and then spread them out separately.
In a spinach leaf, place half of the tuna.
Add the avocado and cucumber, cut into small pieces.
Salt and pepper to taste.
Roll the leaf up like sushi, using a lot of pressure, to keep them from opening.
Cut into circles and repeat the process with the other leaf.
RequestThrottled: AWS Access Key ID: AKIAJBM62YGEVUDQUXFQ. You are submitting requests too quickly. Please retry your requests at a slower rate.